Collagen+ for skin, hair and nails is complex nutritious supplement which may help in reducing wrinkles, hair thinning and nail damage. This formula supplies the essential building blocks to support healthy aging and a more youthful appearance.
Product is recommended for women who passed their thirties and want to rejuvenate their skin from inside.
Due to patented fish collagen peptides NATICOL® formula, this product has small molecular mass and great absorption power.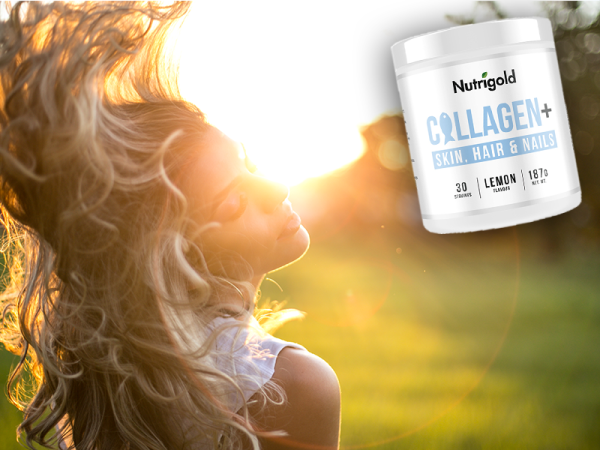 Suggested use:
Add one scoop (6,23 g) of dietary supplement to 2dcl of water and stir until well combined.
Ingredients:
Fish peptide (NATICOL®), ascorbic acid (vitamin C), natural lemon flavour, hyaluronic acid, colorant: betakaroten; sweetener: stevia, sucralose
Warning:
Keep out of the reach of children.
Recommended daily dosage should not be exceeded.
Food supplements must not be used as a substitute for a varied and balanced diet and a healthy lifestyle.
Pregnant, breastfeeding women and individuals taking medications should consult with healthcare professional before use.
Storage instructions:
Store in a dry and dark place at room temperature.
Expiry date:
Indicated on the packaging.
Distributed by:
Galleria Internazionale d.o.o., Predavčeva 6,10090 Zagreb, Croatia
Country of origin: United Kingdom