Mr. Joint complex recovery dietary supplement with vitamins contains precious ingredients which will protect your joints. One of them is definitely colagen which is most abundant protein in human body (25-30% of total protein).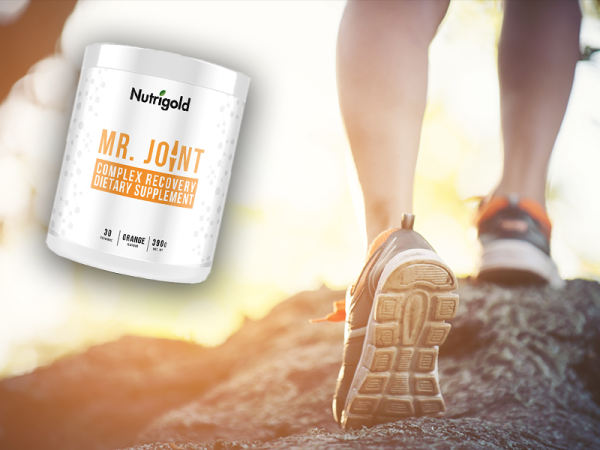 Suggested use:
Mix the recommended dose of 13 grams with 200-300 ml water in shaker.
Ingredients:
Hydrolyzed collagen peptides, maltodextrine, glukosamin, MSM (methylsulfonylmethan), vitamin C (ascorbic acid), acidity regulator: citric acid, natural orange flavour, chondroitin, colouring: betacarotene, sweetener: sucralose, vitamin E (d-alpha-tocopherol), vitaminD3 (cholecalciferol), vitamin B1 (thiamine), vitamin B6 (pyridoxine), vitamin B2 (riboflavin), vitamin B9 (folic acid)
Warning:
Keep out of the reach of children.
Recommended daily dosage should not be exceeded.
Food supplements must not be used as a substitute for a varied and balanced diet and a healthy lifestyle.
Pregnant, breastfeeding women and children should consult with healthcare professional before use.
Storage instructions:
Store in a dry, cool and dark place.
Expiry date:
Indicated on the packaging.
Distributed by:
Galleria Internazionale d.o.o., Predavčeva 6, 10000 Zagreb, Croatia
Country of origin: United Kingdom