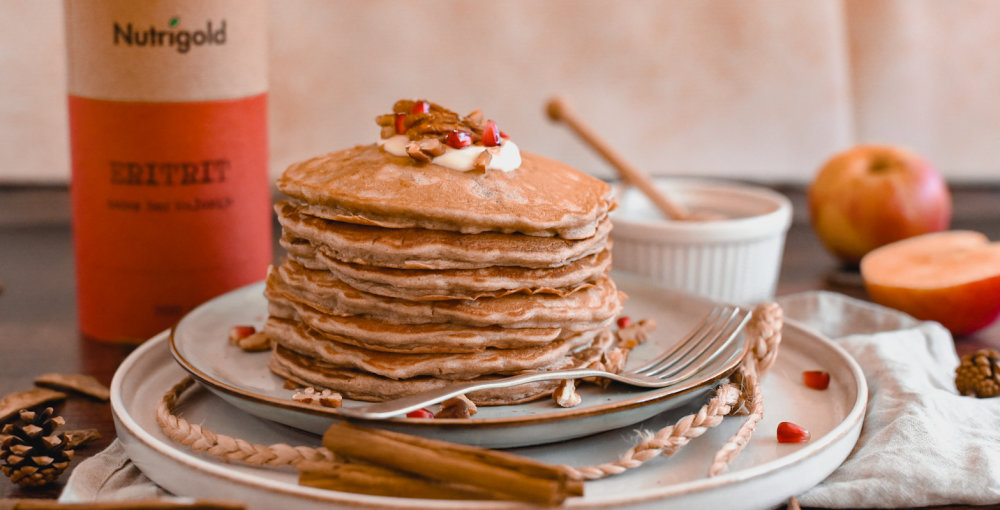 Nothing beats light and fluffy pancakes for breakfast, although they are delicious as a snack, dinner or simply as a dessert. Preparation is simple and doesn't require any special skills. All you need is a whisk that you will use to combine all of the ingredients and a small ladle which will help you to shape the pancakes.
Although they are full of autumnal flavour, they are perfect for any time of year. This healthy and juicy fruit always prevails in the season of foggy and cold days, and in pancakes especially! Clearly, pancakes with spelt flour.
With these simple and quick pancakes, you will delight your family in the blink of an eye. The time required for preparation is the same as with classic pancakes, and you will get fluffy, light and, most importantly, seasonal pancakes which will fill the entire home with an irresistible aroma.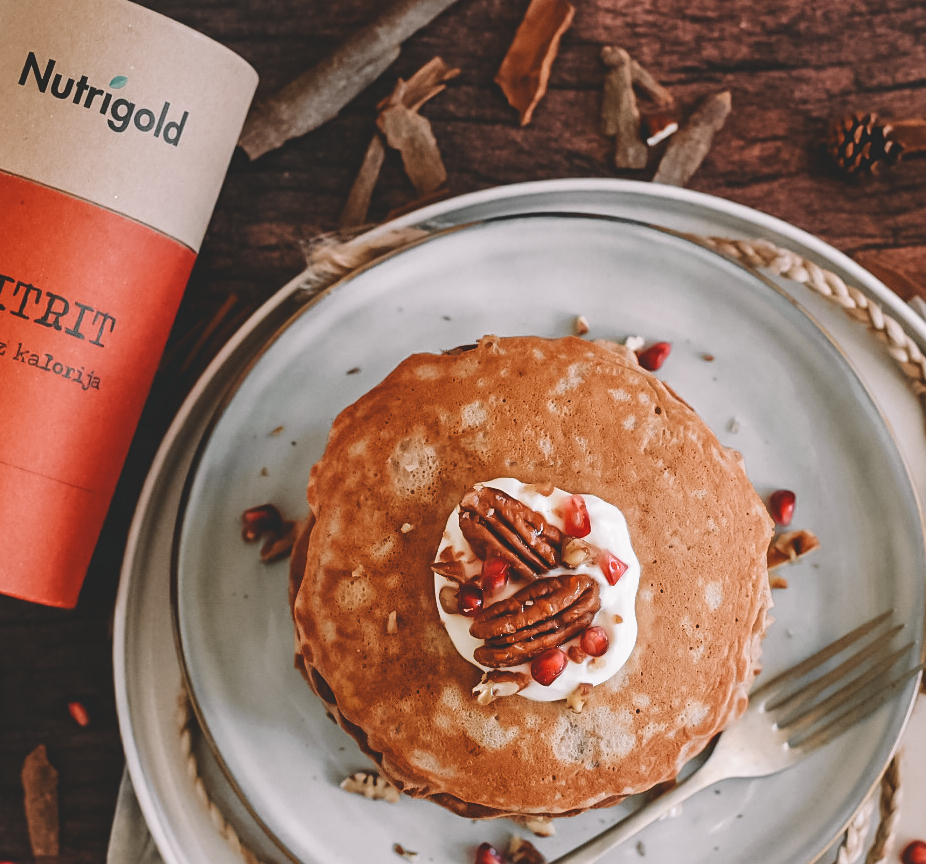 Instructions:
Mix the egg whites until you get stiff peaks
Whisk egg yolks with erythritol and vanilla, add coconut oil, almond milk and grated apples
In a separate bowl combine flour, salt, baking powder and cinnamon
Add dry ingredients to egg yolk mixture and mix well with an electric mixer
When the batter is combined gently add egg whites by hand
Cook on medium heat for approximately 3 minutes on each side
Serve with Greek yoghurt, honey or spread of your choice
YumYum has shared a great recipe with us again, and we will share more culinary ideas with you in our NEWSLETTER.