Ever heard of necci?
Traditionally prepared on two flat, heavy iron plates with batter spooned between the two and flipped over until both sides are cooked evenly.
The pancakes are then piled between chestnut leaves until the batch is ready to eat.
Necci - a pancake that will change your opinion about sweets!
Before we begin, let's learn more about its main ingredient.
Chestnut flour is wrongfully neglected in Croatia. On the other hand, Italians cherish this flour more than anything so it is not a wonder why it can be found in numerous traditional recipes.
Chestnut flour is an indispensable part of "cucina povera" which means that this flour, like chestnut itself, saved the poor inhabitants of central Italy from starvation with its caloric value. "La cucina povera toscana", literally translated as poor Tuscan cuisine, is anything but poor. These homemade or traditional recipes are poor in the number of ingredients, but extremely rich in flavours.
Slightly sweet chestnut flour is used for various desserts, but also for savoury dishes. It is obtained by drying and grinding roasted chestnuts. It is a good source of carbohydrates and gives desserts a special nutty taste. Naturally, it does not contain gluten, so you can use it in gluten-free cakes, pancakes, bread or pastries.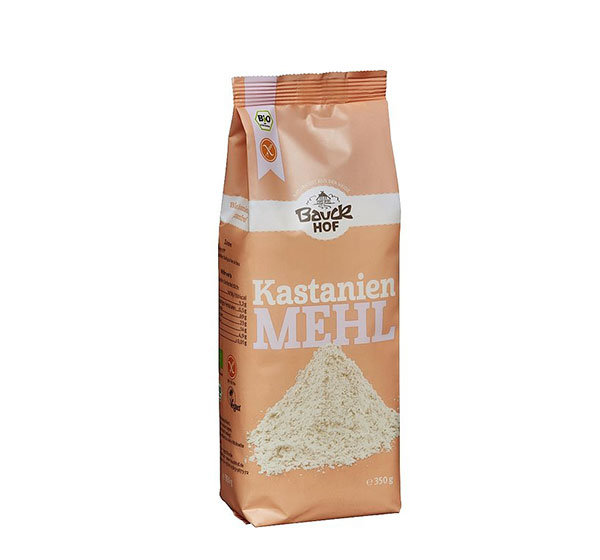 This sweet, nutty, slightly funky crepe couldn't be easier to make, contains only a few ingredients and can be filled with ricotta and drizzled with chestnut honey or eaten on its own without any filling.
Instructions:
Mix chestnut flour and salt in one bowl, and almond milk, oil and water in a separate bowl.
Gradually add liquid mixture into dry ingredients, mixing constantly to prevent the lumps.
The mixture you will get is slightly thicker than the one for classic pancakes, so when baking, keep in mind that you need a little more to distribute this mixture evenly throughout the pan.
Bake the pancakes over medium heat on each side until you see that the top of the batter looks dry.
Set aside and keep warm. They can be eaten plain, as is, or try them with a spoonful of spread and roll them up.
Sweeten your day with these pancakes and by reading our new recipes by signing up for NEWSLETTER.