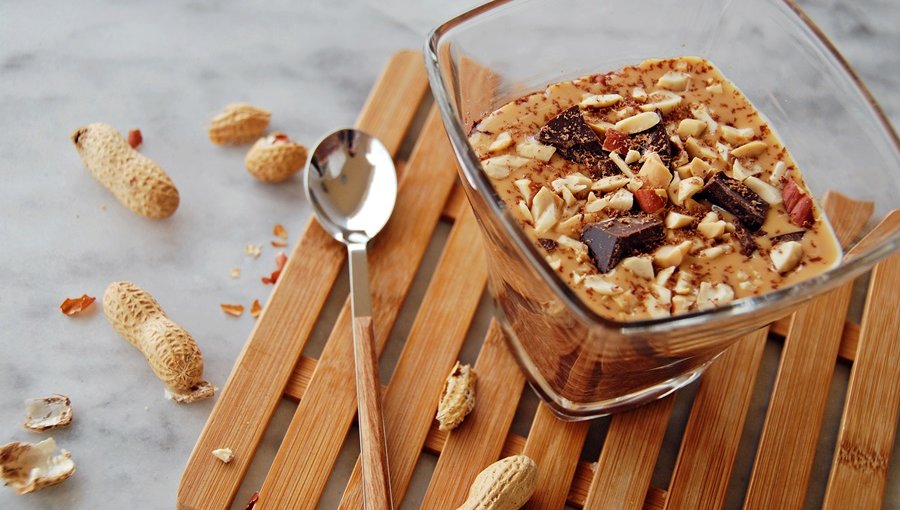 Love Snickers? A popular classic chocolate bar rich in chocolate, caramel, peanuts and calories.
This vegan snickers pudding is delicious and so filling. Made with chia seeds, raw cocoa, peanut butter and maple syrup instead of those boring and unhealthy processed ingredients.
Simple, yet delicious, this nutrition bomb is a great start to the day that will remind you of your favourite chocolate bar.

Ingredients:
Mix all ingredients together in serving bowls. Chill in the fridge for a minimum of 4 hours or overnight.
During the first few hours, stir occasionally to allow the mixture to gel evenly.
If preferred, you can top up this pudding with peanut butter, chopped peanuts or pieces of dark chocolate.
Thank you YumYum for the recipe. For even more healthy tips and recipes sign up for our newsletter!