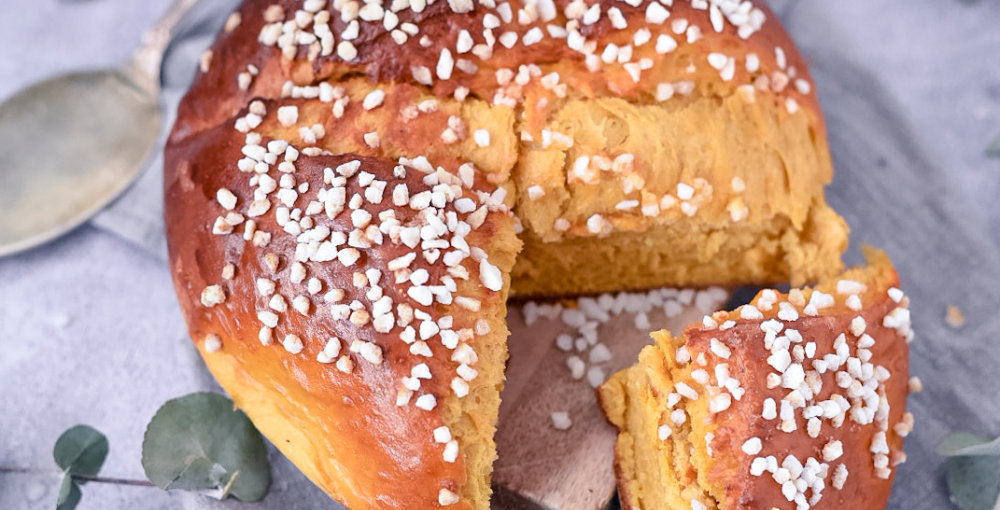 For 450g of sweet potato puree, you will need slightly more than 500g of raw sweet potato.
Pinca has remained the centrepiece of the family Easter breakfast throughout Croatia. These days you can buy pinca in every well-supplied supermarket, but why not try to make it yourself? If you want to experience the scent of childhood and create a real holiday atmosphere in your home, this simple recipe is worth a try.
In fact, it will not only bring back the scent of childhood but also remind you how easy it is to make an alternative to unhealthy sugar variants. Why? Because this dessert is made from sweet potatoes.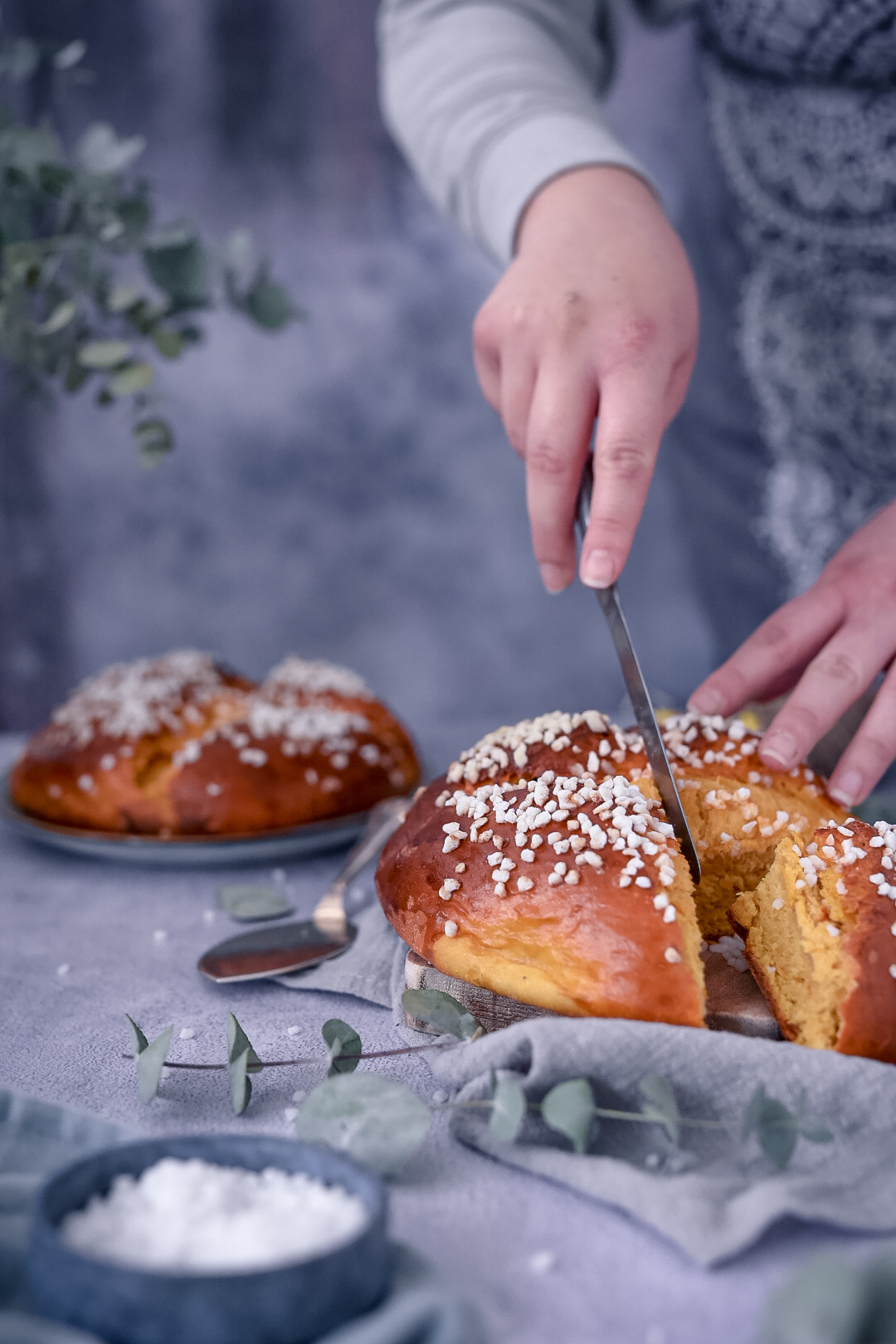 Instructions:
Mix all ingredients in a bigger bowl with a dough hook for 10-12 minutes.

Transfer the dough to the floured baking tray, shape it in a ball kneading gently and place in the oven at 50°C to raise for about 45 minutes.

When the dough has doubled, mix it again briefly, divide it into 2 parts, then mix each one further and shape it into a nice ball shape. Return to the oven at 50 degrees to rise for another 15-20 minutes.

Cut the dough with a knife or scissors to make a "cross sign" on the top, brush pinca with almond milk or egg yolk if desired and sprinkle with sugar. Bake in a warm oven for 30-35 minutes at 180°C.

Cover with paper or aluminium foil, so it doesn't get too dark.

Let it cool down before serving.
This sweet bread is served with coffee or tea in most homes for Easter or as a dessert after a holiday lunch. It can be served to children and vegans, and in the following days... if it manages to survive!
NEWSLETTER with similar recipes is on the way. All you have to do is to subscribe.