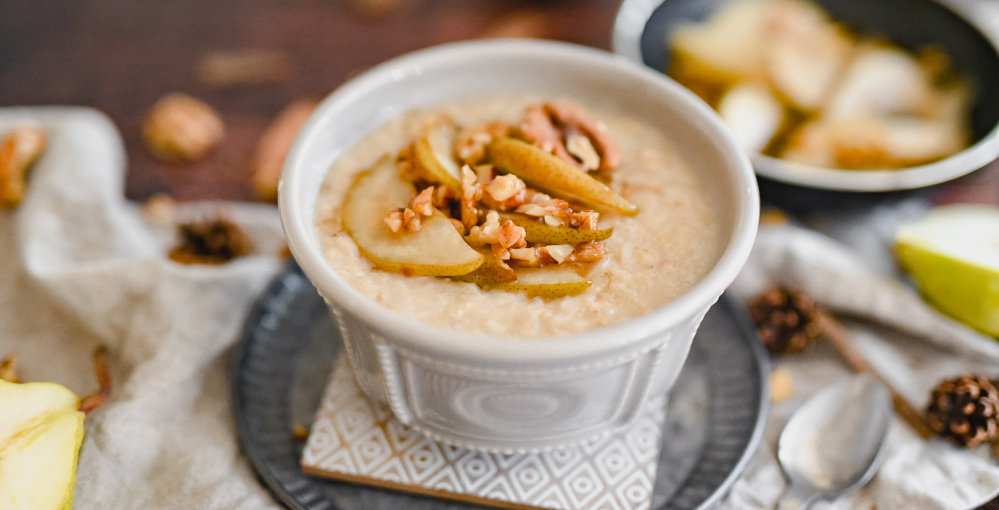 It is quick and easy to prepare, delicious and very adaptable so you can add whatever you want! It's oatmeal!
In today's one, however, you will not put everything you want, but pears and nuts.
Oatmeal is rich in dietary fibre that stimulates digestion, balances blood sugar and strengthens immunity, and imposes itself as a great idea for breakfast. Although oatmeal seems very bland to many when prepared with the right ingredients it may unravel its full potential. When we say preparation, we mean - cooking! Short cooking!
For a really creamy, gelatinous oatmeal, put it in the pot only when the liquid boils. On the other hand, if you want the oats to be somewhat firmer, put them in a cold liquid before putting them on the stove. Also, don't forget to stir. The more you stir, the more starch the oats will release and give you a creamier porridge texture.
Once you've got the desired texture, it's time for toppings that change flavours, that invite spring, that turn a boring porridge into a dream dessert.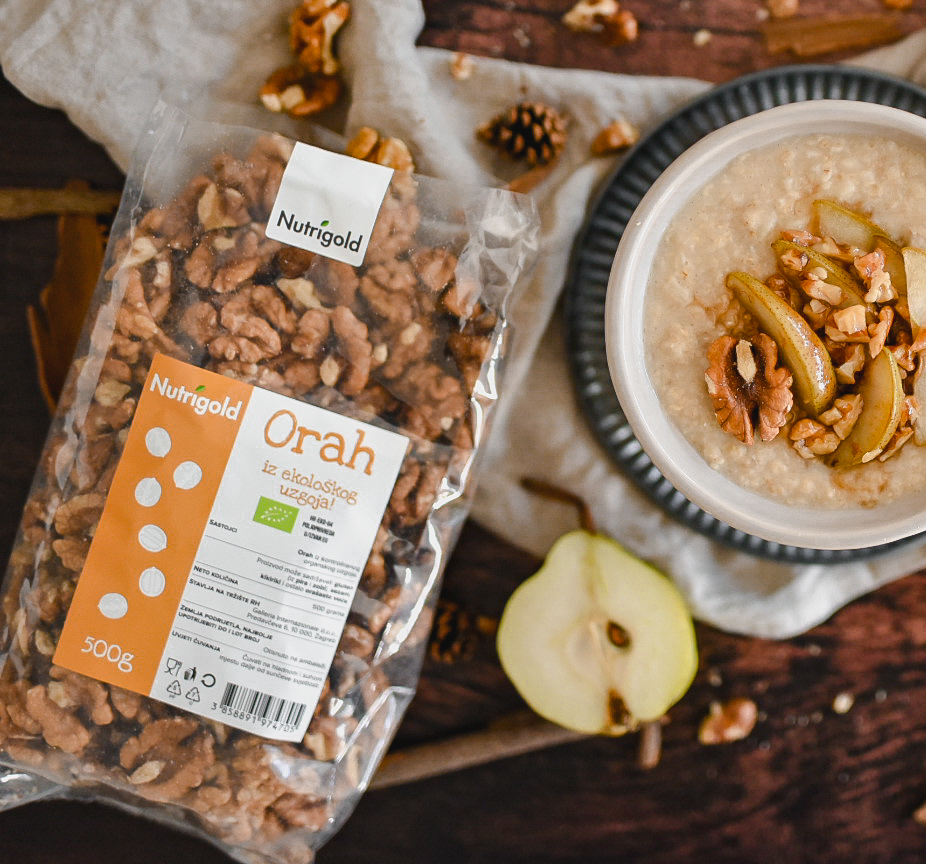 Instructions:
Mix oats, water, salt, gingerbread seasoning and vanilla on low heat and bring to a boil
Bring down the heat and add one grated pear and oat drink
Stir until you reach desired texture
Thinly slice the second pear and fry in a pan, then add maple syrup
Serve oatmeal with caramelised pear and chopped walnuts
For more similar recipes and breakfast ideas, sign up for our NEWSLETTER.