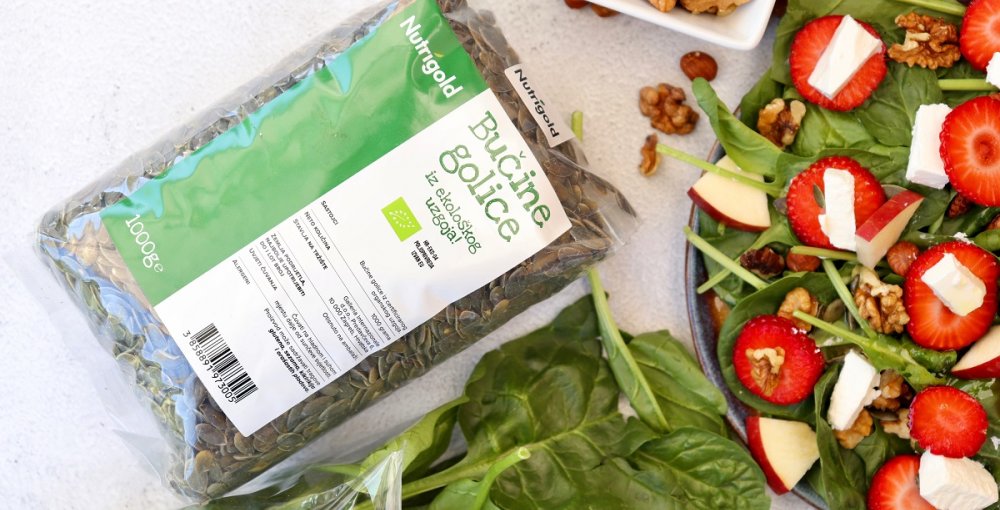 This salad is a perfect example of how fresh, in-season ingredients can combine to make a delicious savoury dish in no time.
Strawberry salad with feta cheese and spinach is an ideal lunch choice if you are watching your weight, like to eat healthier or just want to experiment with food flavours. Although it may look like an unusual combination, a blend of cheese and various fruit is not that abstract. For example, just think about the famous ''cheesecake''. Toss in perfectly nutritious spinach and you have a mouthwatering salad!
Being visually appealing, strawberries can decorate every dish and draw attention to themselves in a second. Not less important, they also stand out with their nutritional value. Low glycemic index and relatively low caloric value is definitely something that you should consider.
Finally, when you already prepared a strawberry salad, serve it with a barbecue and you won't believe how good a combination this will be!
Instructions:
Roughly chop the selected nuts and slice washed and cleaned strawberries.
Wash the spinach and arugula, and cut the feta cheese into slices.
Put spinach and arugula in a bowl, add strawberries, sprinkle with nuts, pumpkin seeds and feta.
Drizzle with olive oil and serve.
Find out more recipes on our NEWSLETTER!