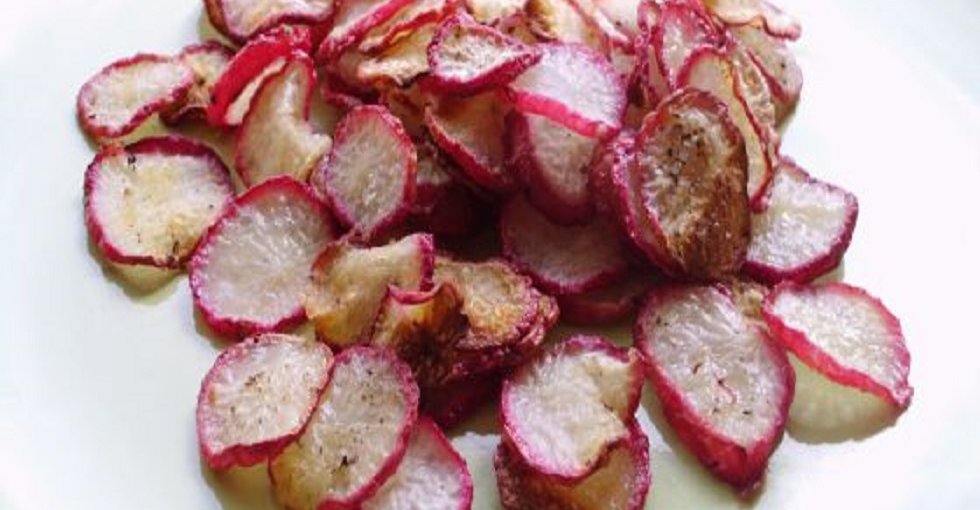 What would you say if we told you that we have chips that you are allowed to eat on the couch during movie night?
Radishes contain only 16 calories in 100 grams and not just that. Their mild bitterness, as well as the multitude of fibres, speed up digestion. If you are on a diet, and craving a snack, do not rush for chips or popcorn straight away. Wash the radishes, sprinkle with salt and enjoy.
The low carb alternative to the classic potato chips will delight all generations, and in addition to snacking, it can also serve as an excellent snack when you are at work or on the road.
Instructions:
Preheat oven to 200-celsius degrees.
Slice radishes into very thin chips and spread on a cookie sheet that has been sprayed with non-stick cooking spray.
Bake for 10 minutes, flip, and bake for another 5-10 minutes or until crisp.
NEWSLETTER is here! Check out more radish inspired recipes:
Who wouldn't like them?