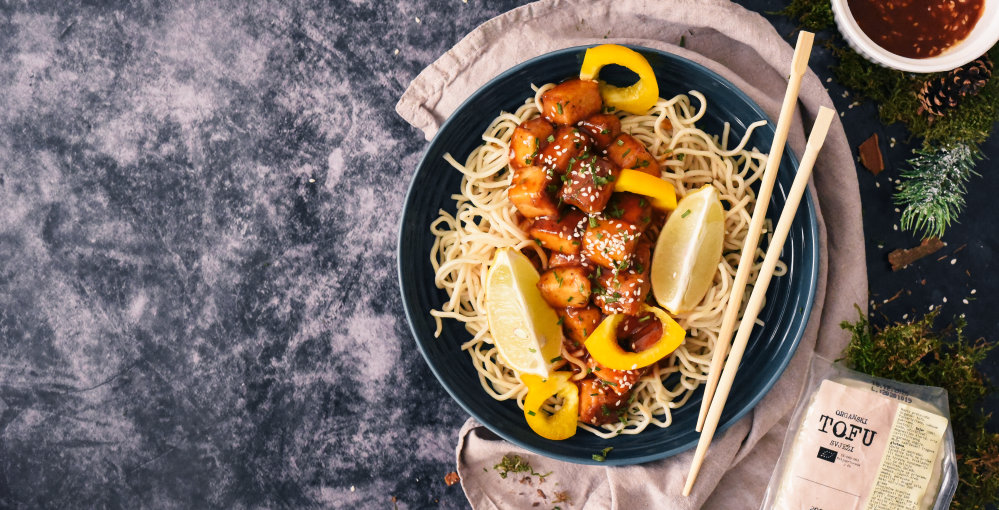 You don't have to be solely a vegetarian or macrobiotic to love and eat tofu. It is enough to be conscious about your body, mean him well and get ingredients such as sesame oil, tamari sauce and ginger and prepare irresistible dishes with a great marinade. Breaded, fried or in soup, tofu is great in all variants... We particularly approve one that we will prepare today.
Lunch from the wok will be further spiced up by the fine flavours of the tamari sauce, and the good Chinese noodles will round out the whole dish in a magnificent way.
These noodles are suitable for use in the popular stir-fry for which you don't need longer than 3 to 5 minutes. If you rather decide to prepare them in water, submerge them in hot water for 15 minutes and after they cool, serve as this delicious dish.
YumYum takes you on the journey. Are you ready to explore Asia with her?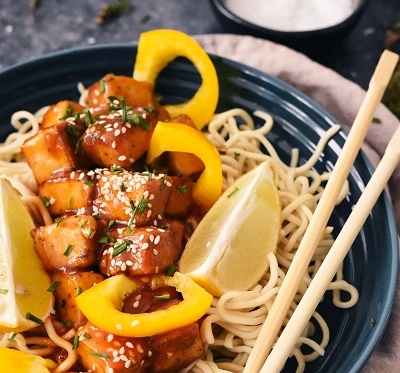 Instructions:
Cut the tofu into cubes and mix with tapioca, oil and spices, then bake it at 180 degrees for about 20 minutes.
Cook the noodle according to the instructions on the packaging.
Prepare the sauce by mixing tapioca with 2 tablespoons of water and set aside
Mix all the other ingredients for the sauce in a pan, when it boils add the mixture of tapioca and water

Cook until thickened, then stir in the baked tofu
Subscribe to our NEWSLETTER for more healthy recipes!