What happens when you combine pine nuts, sunflower and pumpkin seeds? A delicious, healthy twist on the traditional pesto recipe!
Pesto is a synonym for any sauce prepared by crushing ingredients until they are blended!
In today's recipe, we have decided to crush exquisite seeds and one nut fruit.
Pine nuts are small edible seeds from the pine cones characterized by a buttery texture and mildly nutty flavour, high oil content and valuable protein. Besides, they contain an abundance of microminerals and fat-soluble vitamins.
Sunflower seeds are a great source of vitamin E, contribute to lowering blood cholesterol and maintain cardiovascular health. They also play an important role in normal brain functions, hair growth and are beneficial for insomnia.
Pumpkin seeds are on the other hand seeds without the hard outer shell. They contain roughly about 46% of fat, most of which unsaturated fatty acids, 25% of protein and slightly fewer carbohydrates. Minerals found in the highest concentration are zinc, calcium and potassium.
Imagine what happens when you combine these three praiseworthy ingredients into a delicious homemade pesto.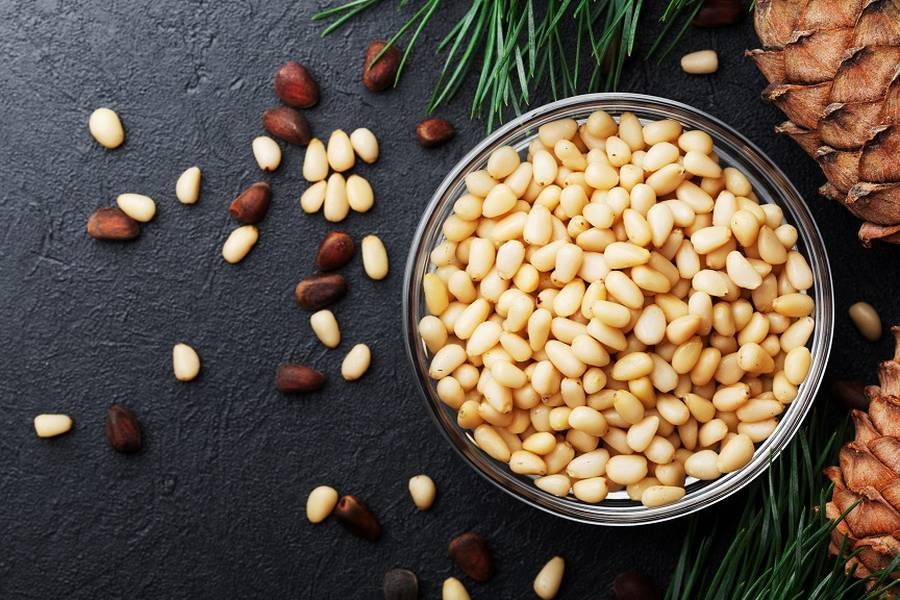 Serve the family a wow meal inspired by healthy Italian recipes!

Instructions:
Toast sunflower and pumpkin seed on a dry frying pan.
In a mortar (or a blender) crush the garlic, paprika, pine nuts, seeds, salt and pepper. Slowly add olive oil and combine thoroughly.
If you will not use it straight away, transfer pesto in a clean jar or a container, cover it with olive oil and keep refrigerated for up to one week.
Add this sauce to soups and stews, enrich salads or simply pour over rice and similar grains.
Our newsletter will reveal many more healthy recipes!

Let us know if you have a better recipe for vegan pesto. We are ready to cook and explore!