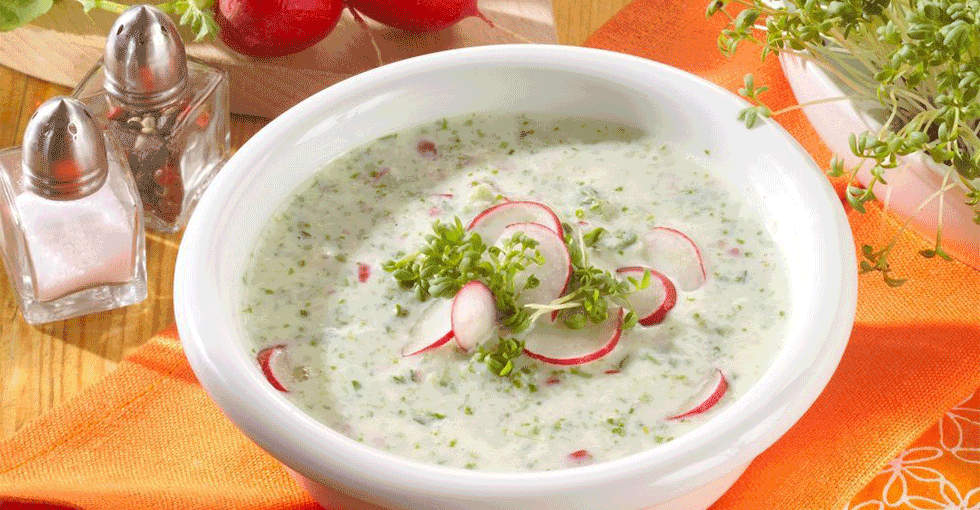 One hundred grams of radish contains only 16 calories, but it is rich in minerals and vitamins. It is a good source of copper, manganese, potassium, vitamins C, K and B6. In smaller quantities, it has calcium, iron, phosphorus, zinc and sodium. On top of that, radish has antibacterial and antifungal properties.
Radish is especially beneficial for the liver and stomach. In addition, this delicious vegetable directly detoxifies or purifies the blood. It is an excellent remedy for jaundice because it normalizes bilirubin production. In the treatment of jaundice, in addition to the root, the leaves are also useful, and can all be used in delicious healthy recipes.
No time to lose, use root for a salad and leave some green leaves for exciting soup like the one that we present to you.
Instructions:
Sauté the onion in butter, then add sliced washed radish leaves and sauté for another 2-3 minutes until everything is soft.
Add the diced potatoes and pour over the water just enough to cover them.

When the potatoes are cooked, mix everything in a blender and add the yoghurt, bring to a boil, turn off the heat and season.