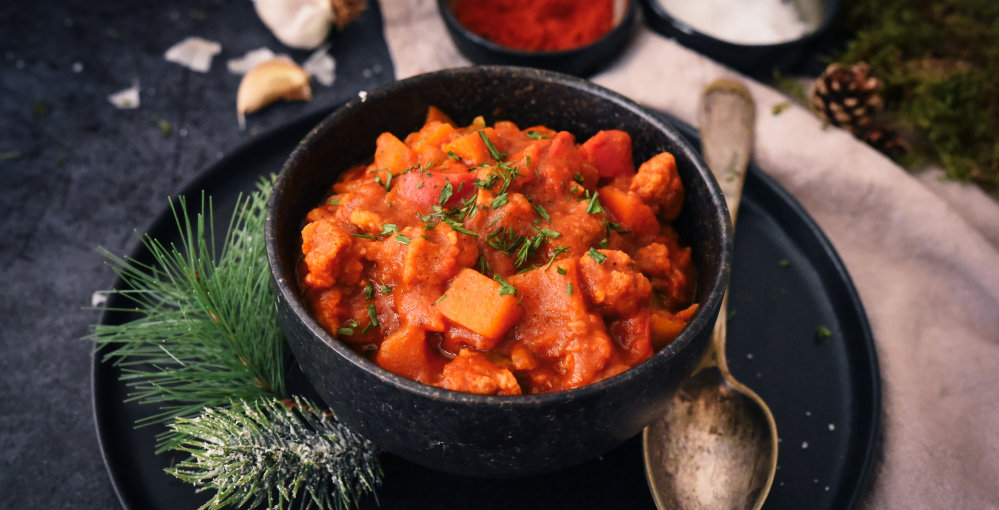 Goulash stew is another in a series of common and traditional dishes that are associated with Croatian cuisine, although it originates from neighbouring Hungary. This one of ours is not from our neighbours but the recipe of our Bruna from the YumYum blog who just like us loves to cook for vegans.
Although many avoid preparing goulash because it sounds complicated, this dish is more than easy to prepare. It only takes a little patience, juggling with spices and a dedicated position behind the stove. When thermometer shoves temperatures below zero, we crave comforting dishes that remind us of childhood and that can satiate and warm us from inside. Goulash with soy medallions is one of those dishes. A good stew is thick and delicious, while the vegetables are deliciously soft and juicy.
Shall we cook?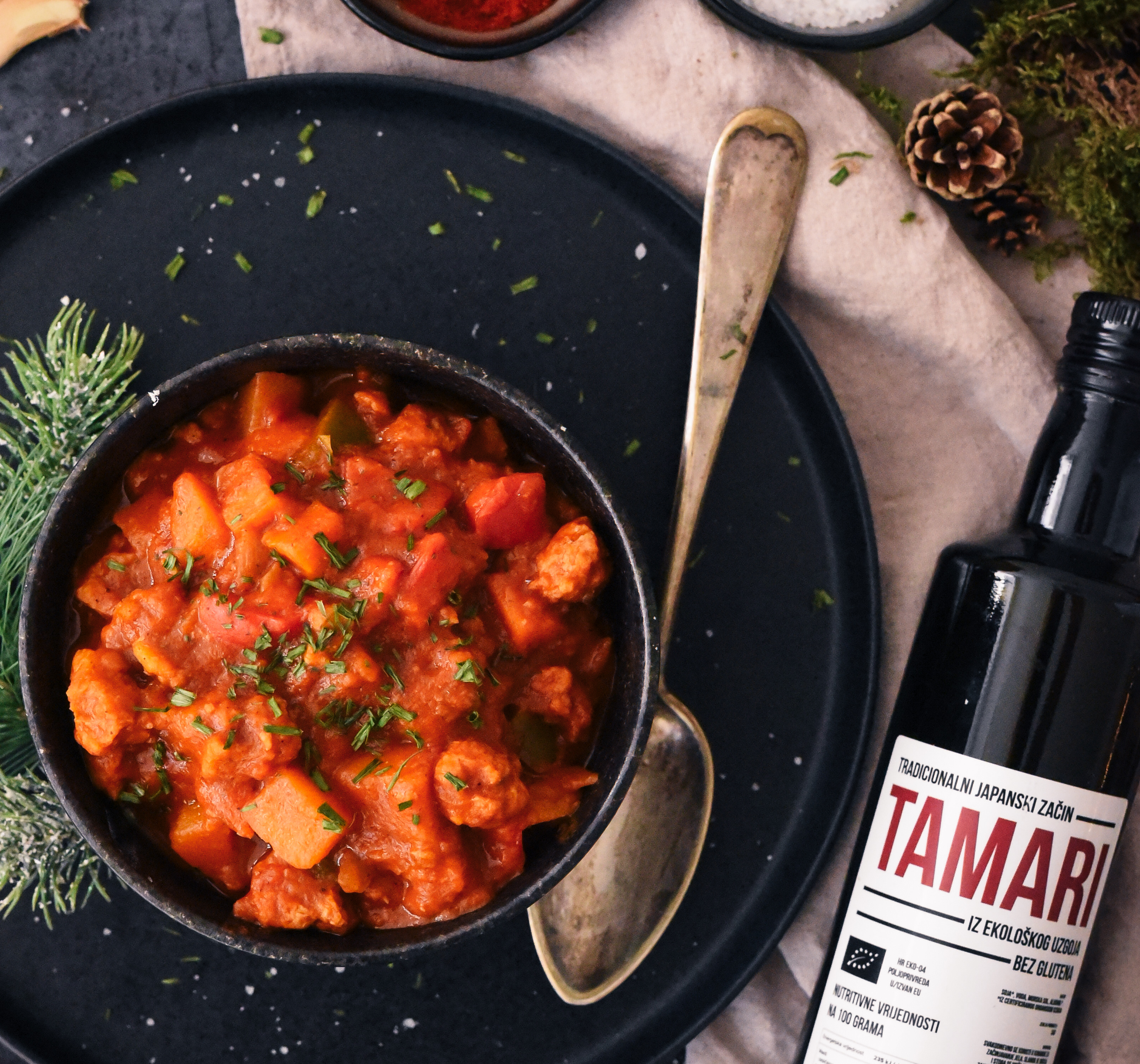 Instructions:
Soak soy chunks in water for 10 minutes.
Saute onion and garlic on a little bit of olive oil and add the remaining vegetables.
Top up with chopped tomatoes.
Add a little water and bring to a boil, then add the soy chunks and spices.
Cook for another 20 minutes.
If desired, add some coconut milk before serving.
Subscribe to our NEWSLETTER for more healthy recipes.