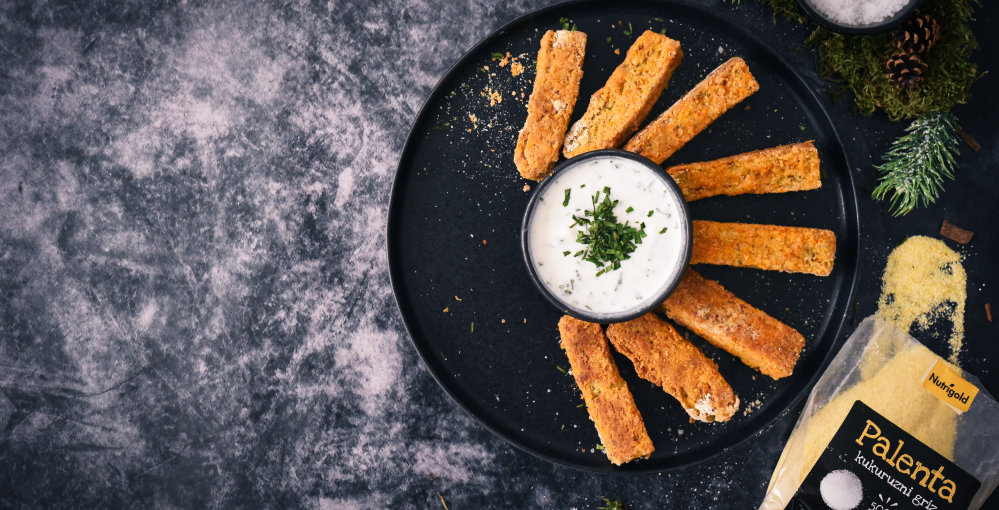 Let's keep it short and simple - polenta rules!
One recipe that caught our eye is polenta fries, rectangular-shaped sticks that is a perfect snack on-the-go.
When you cook polenta in a little water with added spices and nutritional yeast you are on the way to get a crispy snack that is not boring at all. This is a dish that you can eat on its own or combine with something else, whatever you decide it will be equally delicious and you will be coming back for more. Although polenta is a synonym for something traditional and something you ate as a child, it is very much used today and we often see it in modern versions of various dishes, so here are some modern fries that you will adore!
Instructions:
Combine all polenta ingredients in a pot and cook until you reach a thick consistency.

Transfer the polenta to the prepared baking sheet and spread it out evenly. Chill for at least an hour.

Cut polenta into sticks and roll in crumbs.

Bake for 35 minutes at 200 degrees.

Serve with a dip or sauce of your choice.
Find out more on the NEWSLETTER!