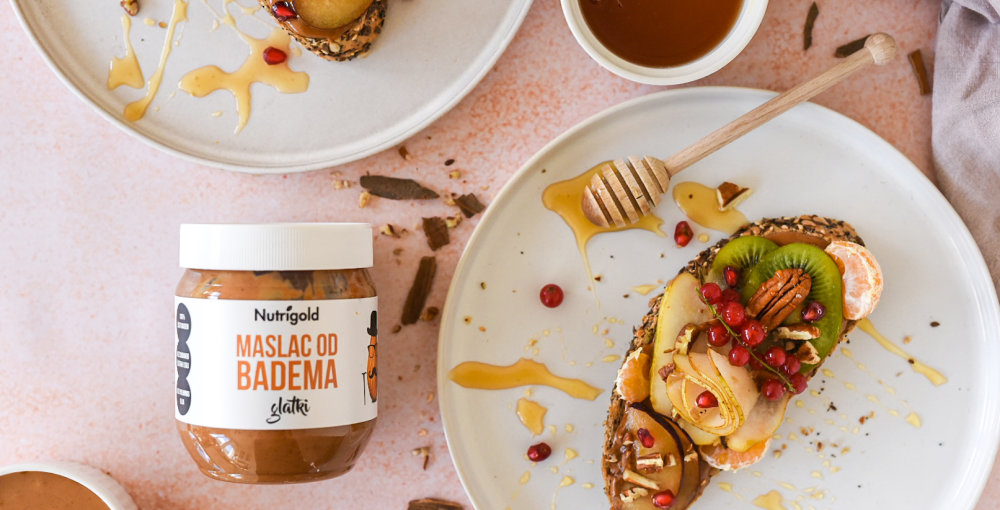 If you start off your day with something sweet and it's a form of a ritual, don't worry, you are not alone. If you are not a morning type of person, there is a way to create that habit, but in a much healthier way...! Stay with us as we present almond butter and fresh fruits on toast, a healthier breakfast which is a fabulous way to start your day.
Why almond butter? First of all, it's a natural butter made from almonds without added salt, sugar and palm oil. It is an excellent source of protein, carbohydrates and healthy fats. Almonds are compositionally unique nuts because they not only have an excellent fatty acid profile but are also an ideal source of energy with a high content of protein and fibre.
Smooth almond butter has a creamy texture, making your healthy diet easier and tastier. When you add seasonal fruit you have yourself an even more and nutritious meal!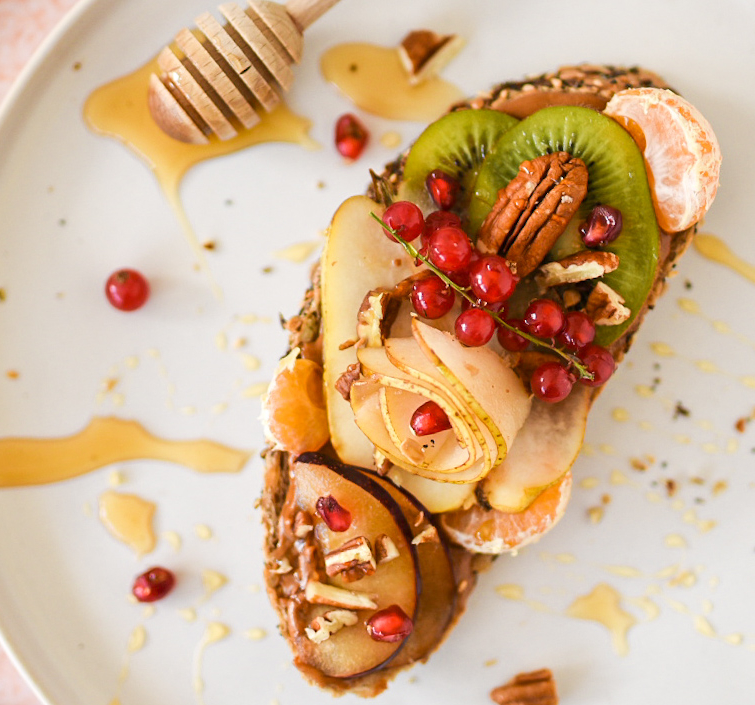 Instructions:
Toast the bread and spread on the almond butter and sliced fruit
Sprinkle with chopped pecans and drizzle with honey
NEWSLETTER is here, subscribe now for more recipes!