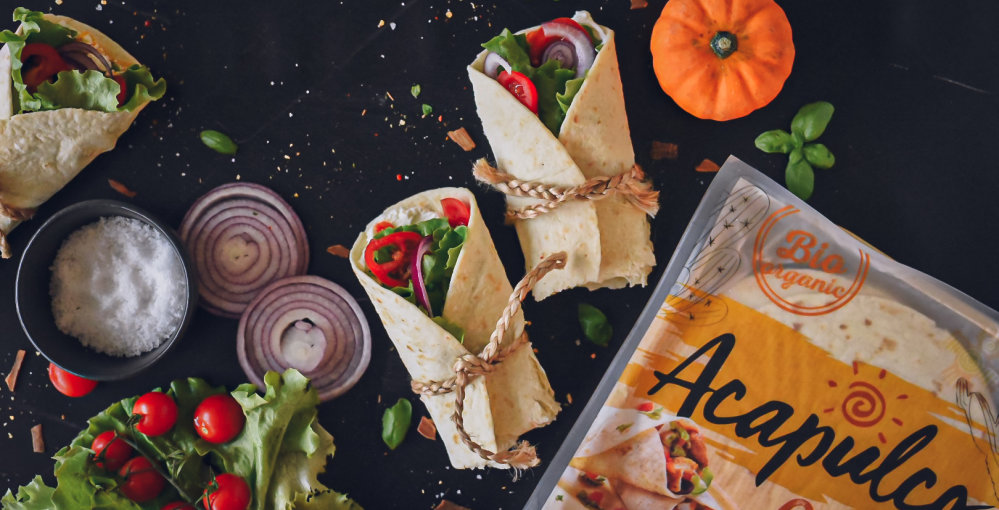 Have you ever stand in front of the refrigerator full of vegetables, and said to yourself: "I have nothing to eat!"? We've all been there.

But how many times we said exactly the same words even when pumpkin was looking at us striving to be eaten? Although it may be prepared in a thousand ways in soups and salads, we have a recipe for pumpkin tortillas. Not your first choice?! Now it's time to try that too. You'll be thrilled!
Tortillas are a staple food of Mexican cuisine and without the use of this versatile ingredient, traditional Mexican dishes like burrito, enchilada, taco or quesadilla would not exist. Once you fill them with pumpkin, you will enter a whole another world of tortillas.
As an excellent alternative to bread and for breakfast or as a healthy snack ready in about 20 minutes, these pumpkin tortillas are a great idea and an even better solution when hunger strikes.
Instructions:
Boil the pumpkin in water or bake in the oven and mash into a puree
Heat up tortillas in a pan, add pumpkin puree, cheese and season with salt, pepper and chilli
Finally add lettuce, chopped onion and cherry tomatoes to each tortilla before serving
NEWSLETTER is here. Sign up, because you know that there are discounts, healthy tips and insanely good recipes!